Free Returns
Money Back
Free Shipping
24/7 Support
13-Ounce USB-Rechargeable Fruit Blender
Rated 4.9/5 by hundreds of happy customers
Looking for an Incredibly useful, satisfying product for you? Look no further than this one!
Fast Free Shipping
High Quality
Limited quantities available
🎅🏻 Early Christmas Sale 🎄
Selling Fast
As recommended by
Live a healthier more prosperous life in 3 simple steps
Step 1
Order instantly today
Simply click the add to cart button and checkout securely today to get your order in progress.
Step 2
We ship within 24 hours
Our happy warehouse staff will pick your product and ship them securely to your house.
Step 3
Be healthy = Be happy
Live a happier and healthier life and enjoy valuable time with your loved ones.
Be a better and happier version of you with Free Shipping
Happy
Juice and smoothies in a flash
Need that morning fruit smoothie? Rushing to the gym but need your protein drink? You could get it in as little as one minute. Our 13-Ounce USB-Rechargeable Fruit Blender utilizes an ultra-powerful copper-build motor and six SU304-stainless-steel sawtooth blades to whip up anything in record time.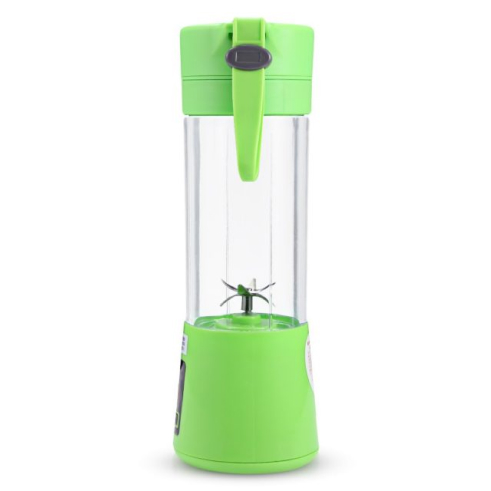 An on-the-go solution
The best part about our blender? It's small and portable — you can carry it with you anywhere. Plus, the blender, when detached from the blender chamber, doubles as a drink cup! No bulk makes this device great for camping trips, picnics, beach trips, and more.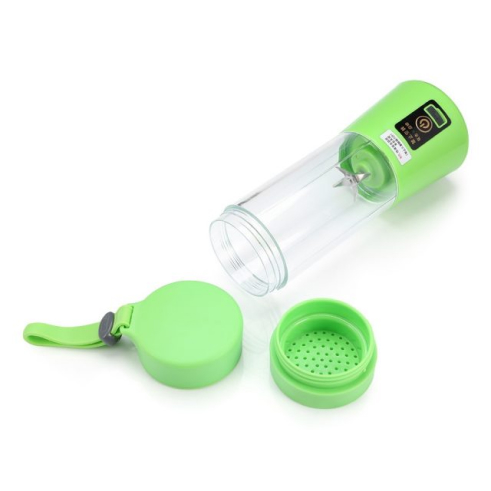 Marvel at 22,000 revolutions per minute
Our blender's sawtooth blades move super fast, whipping up smoothies and seamlessly blending ice, powders, fruit, and vegetables for a chunk-free finish. Best results come from solid ingredients cut into 0.5in (1.27cm) chunks.
Food-grade safe for high performance
Made of eco-friendly, non-toxic thermoplastic polymer and ABS plastic, this blender is created to meet food-grade standards. A sturdy silicone bottom ensures a non-slip and shock-absorbing base as you blend away.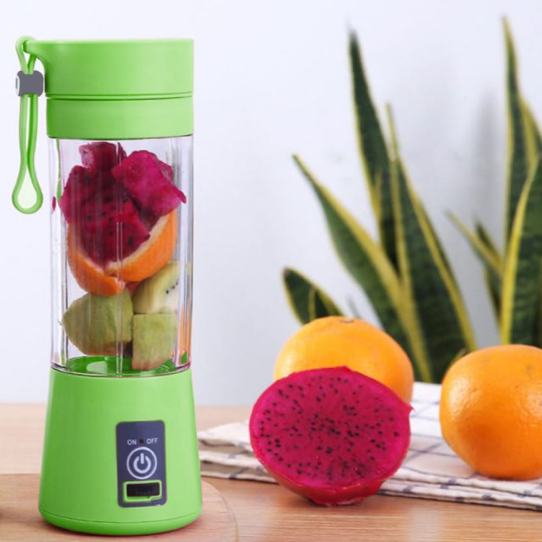 Battery powered and USB rechargeable
Our 13-Ounce USB-Rechargeable Fruit Blender is powered by a built-in, rechargeable 2000mAh 3.7V. Each blender comes with a USB cord for your convenience: you can charge your blender up from your laptop, a portable power bank, car port charger, or outlet charger. It's just the ultimate convenience for you to enjoy your favorite drink wherever you are.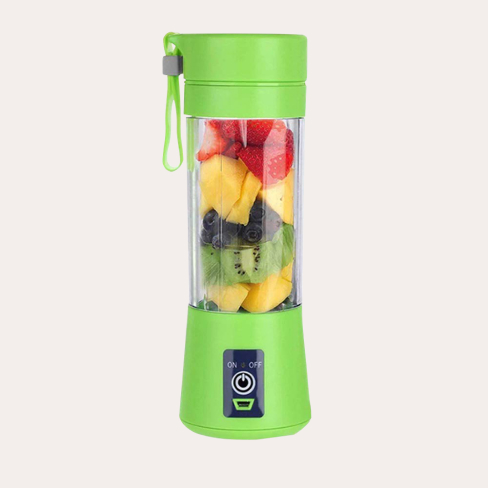 Bright LED display
A LED-illuminated power button helps you turn on (or turn off) at a glance. From a dim campsite to dark early mornings in the kitchen, start your morning with something convenient and easy to use.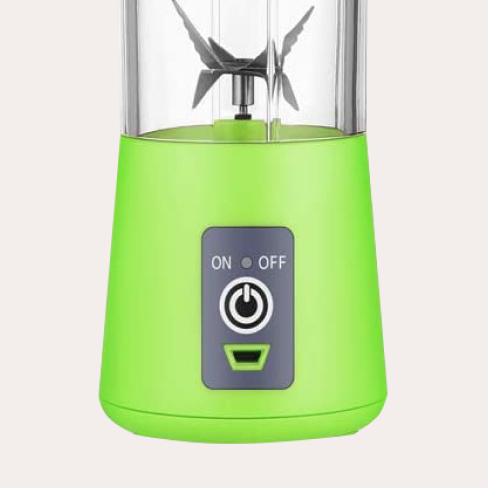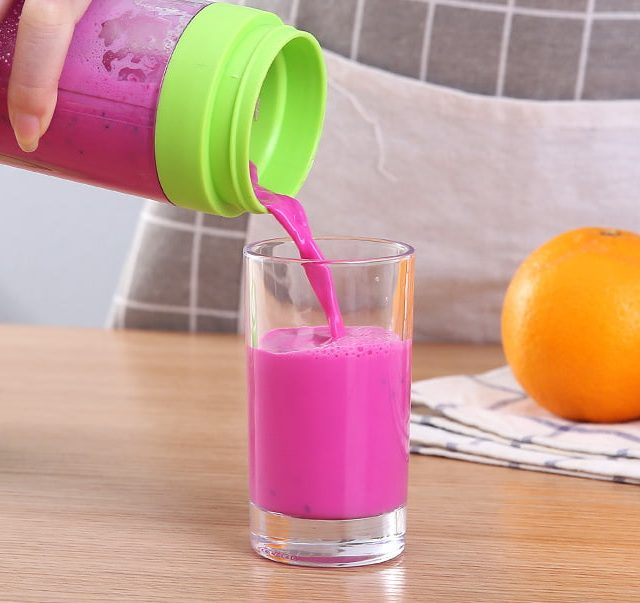 Safety-sensor protected
To deter from potential messes or accidents, a built-in safety sensor in the blender prevents the machine from powering on if the cup isn't fully closed or tightened enough.
Protect your base
Enjoy your 13-Ounce USB-Rechargeable Fruit Blender and wash it after every use to maintain cleanliness. Cleanup is easy, and washing after every use ensures no build up of mold, bacteria, or attraction of flies and bugs. Make sure though to keep the blender base where the blades and power port are away from water to avoid damage.
Happiness
Brand New
Factory Sealed products
Happier
Fast Free Shipping
High Quality
Limited quantities available
"Chance Breaks delivered my items fast and my wife couldn't be happier!"
- Paul Davids
We specialize in your satisfaction
Courteous
Any questions? Please contact us!
Attention To Detail
Fast And Free Shipping + Returns
Hard Working
In stock Ready to ship!
"Received my bluetooth headset fast and packaged securely. My wife can finally hear me on the road "
- Jeff Gardner
Trusted by 1032+ who are living are enjoying their brand new products at a great price!
The volcano Diffuser makes my room pop, my wife agrees!
Ordered for Christmas and arrived in less than 2 weeks. Will be back for more.
- Andy Boggs
Buying all my gardening stuff from chancebreaks going forward
The seeds i purchased germinated and grew as described into the most beautiful flowers. I also bought some morel mushroom kits for my father in law.He had morels the next spring. I won last christmas with that one!
- Jorge Rodriguez
Super Fast Shipping As described Tire stem covers
The tire caps i purchased look and fit just as described, great business. Shipped fast and well packaged. Thanks!
- Ian Tyler
We have the answers to your questions
13-Ounce USB-Rechargeable Fruit Blender
Rated 4.9/5 by hundreds of happy customers
🔥 Fall sale pricing applied
24/7 Support
100% money back guarantee
Free Shipping
Easy returns